Welcome to On Track Typing Center
We offer efficient and premium government related services to individuals and businesses throughout the UAE with a high commitment to excellence.
We are the decisive factor behind your success
At On Track Typing Center we provide all type of transactions related to Visa, immigration, residency, permits and other Government institutions and departments related services in Dubai. We are authorized and partner with various Government institutions of UAE.
Services we proudly offers
We offers a variety of government-related services to both individuals and businesses. In addition to providing excellent service at an affordable price, we make sure our customers receive value for their money.

Amer Services

Emirates ID Typing

Medical Typing

Tasheel Services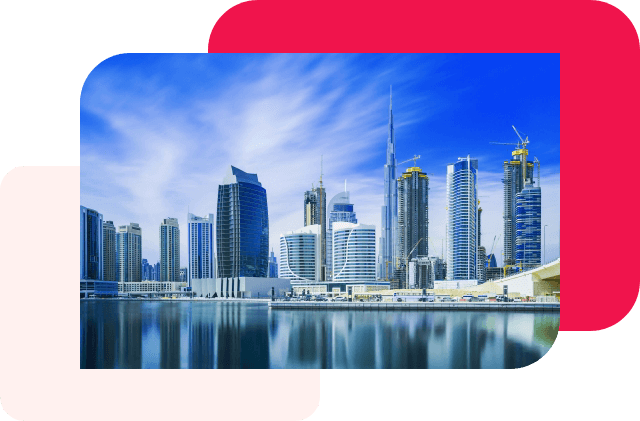 In the United Arab Emirates, Dubai is considered to be the largest business city. As a dynamic and attractive location for business, Investors from abroad are now welcome to own 100 percent of their mainland businesses in Dubai. By transforming its business environment, Dubai has become a global, central hub for business, attracting global investors and entrepreneurs.
Click here for more information

Professional Staff
Our experts are well equipped with immense knowledge about various government rules and legal procedures to provide professional services to our clients.

Affordable Pricing
Our prices are very affordable and competitive. Transparency is important to us, so we don't keep any hidden fees.

Excellent Track Record
With years of experience we have a proven track record of excellent performance. In our opinion, the greatest reward is to see our clients grow and succeed.

Happy Clients
We are dedicated to earning our clients' trust by constructing portfolios tailored to individual needs and aspirations in order to keep long term relation with our customers.

Unparalleled Customer Service
With prompt recommendations and support, we provide a helping hand to our esteemed clients. Our professional team is happy to assist our customers from initial to the final step.

Fast Service
We are committed to delivering timely and fast services to our customers.
Why our customers simply love us
Had an excellent service by Mr. Tanveer. He supported me with the visa stamping for my kid who was unfortunately running on fines. He was even responding after working hours which is going up and above the call of duty.
Staff is very helpful, supportive and professional. Always provided service beyond what is being offered. Our organization is working with them from 07 years. I would highly recommend On Track Typing center.
I really appreciate for all the help and process. I received the stamped passport within just 4 days which was far beyond my expectations. Thanks to the whole team for your help and support.
We are a regular customer of On Track typing. Our company has been using their services since 2013 for employee visas, other typing, and translation related services. Support is always excellent and staff collaboration is awesome.
It is the second time I have used On Track to process my parents' visa. If you are looking for a visa processing company, you can blindly trust this one. The staff are very friendly and helpful. Thank you so much, you have been a great help to me. Keep up the good work!